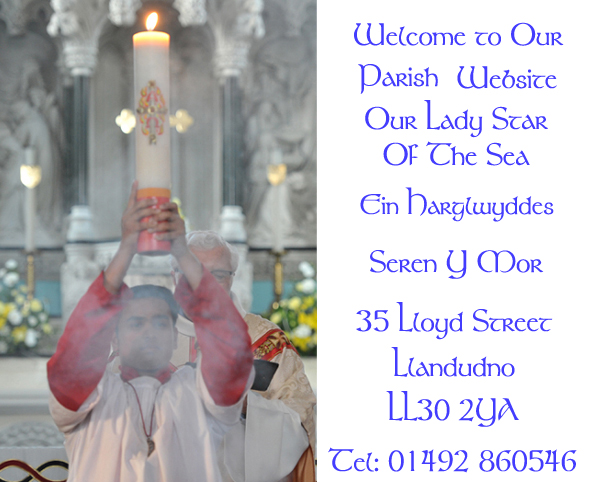 SCROLL DOWN FOR THIS WEEK'S NEWSLETTER AND FOR FURTHER NOTICES
I would like to draw your attention to my Book THE MASS IN CLOSE-UP. Just click it to read or get full print-out.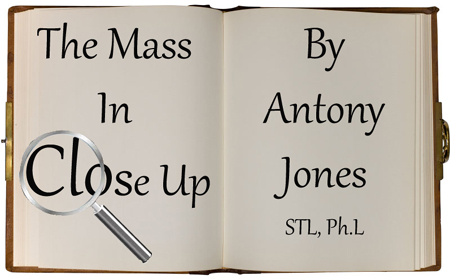 May I also draw your attention to the CATECHUMENATE PAGE. There, in audio, you will find the whole course I gave a few years ago to instruct adults in the Faith. It is ideal for introducing someone to the Catholic Church while, at the same time, an opportunity for a Catholic to look more deeply into their Faith.
Dear Parishioner,

SAINTS PETER AND PAUL  t

oday (as I write) is the Solemnity of Saints Peter and Paul.  Throughout the Catholic world people like you and me are giving thanks to God for these two men, for who they were in themselves and for what they have done for us.  As Catholics, we are built on the rock of Peter's faith: You are the Christ the Son of the living God. We share the same Faith as he; and on him Christ chose to build his Church.  The actual building of that Church, or at least the laying of the foundations of it, fell to Paul, who preached the faith of Christ across the ancient world.  That message eventually reached our ears.  Peter reminds us of the rock solid faith the Catholic Church has in Christ; Paul, that our believing joins us to a huge family that spans the globe, the Church, and that we must share our Faith with others, as he did.

CATECHUMENATE

The Church today carries on the work of Peter and Paul, each of us doing our bit to keep the Faith intact in our lives and to share it with those who do not enjoy it.  The Catechumenate is a part of that ongoing mission of the Church: believing in Christ and sharing Him with others. The Catechumenate will finish next Easter when those who have attended will be sufficiently prepared to be received into our Holy Catholic Church.  Be a Peter: do not be afraid to declare you faith in Christ.  Be a Paul and spread the Good News.  And you can do both of these by bringing someone along to the Catechumenate which begins on Tuesday, 7.30 – 9pm at Stella Maris.

On Thursday, at 7pm, Bishop Peter will be here with us to celebrate the Sacrament of Confirmation. Five young people (Hannah McGlory, Mia Smith, Fyadora Sarok, Summer Best and Joseph Cooney)and two adults (Daniela Miro and Stefano Miro) will be receiving the final gift of the Holy Spirit, making them fully fledged members of the Church.  I hope many of you will show your awareness of belonging to the same Family of God by being present and giving these your sisters and brothers your full support and blessing.

You are probably aware that during a long period of convalescence after surgery some years ago, I wrote a book on the Mass, The Mass in Close-Up.  It was first published on Kindle where it got swamped by the vast number of religious books there.  I feared that it wouldn't therefore be reaching you, my parishioners, for whom it was written, so I took it off Kindle and published it on our website, where it still remains.  But many people don't like reading books on computers and many others do not have computers anyway, so I have decided to print it out for you.  My sole purpose is that you come to understand the Mass better.  I have always been convinced as a priest that the average Catholic undervalues the Mass, and this because they do not understand it sufficiently. If the Mass is properly understood, then, I believe, virtually nothing on earth would prevent our attending it on a Sunday, and, indeed, more frequently still.

A CHAPTER WEEK BY WEEK

To encourage you to read it, I will present it to you week by week, chapter by chapter.  I am also providing a nice folder which you are free to take (but take once only!)  so that you can keep the pages uncrumpled for future reading. This would mean your bringing the empty folder back with you to Mass week by week.  I will also make sure that back chapters are available in the sacristy, just in case you ever omit to pick one of them up.  There are forty-nine chapters: the exercise will last a year, And if you have any questions, you will be most welcome to contact me, by phone, email or visit, to clarify further your understanding of what is in reality the greatest treasure you possess.

Many people have told me how informative it is and how helpful they have found it.  One parish I know uses it as the basis of a weekly study session on the Mass.  If this exercise now enables just one of you to appreciate and love the Mass the more, then the whole project will be worthwhile.  The Mass is the heart of our Faith; it contains all that we believe; it celebrates, makes present and thanks God for all He has done for us; it is our ultimate act of worship and communion with our Threefold God, the Ultimate Mystery.

INSIGHT

The first session of Insight, the newly formed group under the leadership of Paddy Rylands to reflect on next Sunday's Mass Scriptures, coincided, unfortunately, with both Wales and England playing their crucial matches in the 2016 Euros. I bet you can guess who won! The score after 90 minutes was Football 447/Insight 3. (Our average Mass attendance is 450). I don't blame you!

Paddy has stressed that this is something you don't need to attend every time. But when you do, you will surely come back a winner. You will have hit the back of the net of your mind with forceful ideas and insights, always (unlike England) bang on target. The next session is on Monday (4 July) and will continue every first and third Monday of the month at 7pm at Stella Maris.  Try to make it your goal to get to these meetings.  Determine to go to Holy Mass with a mind properly prepared to hear and heed the Living Word of God.

LECTIO DIVINA

Very close to what goes on at Insight is a new way of praying called Lectio Divina, which is Latin for Divine Reading.  Actually, it is not new at all, but as old as the hills, going right back into the early Church and even further back into Old Testament times; but it has recently become very fashionable, if one can use that word with regard to prayer.  Check out Lectio Divina on YouTube, and if you do, I recommend you follow Archbishop Collins of Toronto.

It is as comfortable a way of praying as you will ever come across, like an old pair of slippers or your favourite easy chair. No big effort, no uncomfortable position, no straining of the mind – just a willingness to give over some of your time to God. Sitting comfortably, you take a short piece of Scripture and let it talk to you, for it is, after all, the Living Word of God.  You toss it around in your mind, letting it take you where it wills, remembering all the time that you are in communion with God and it is He who is leading you. Read and set off on your journey; read it again and discover more; read it again and find yourself entering into the wonderful Self of God. You open yourself to God and He does not pass you by or leave you empty. This direct daily contact with Christ will give you that peace which He alone can give and relaxation of body as well.

A good idea with regard to Lectio Divina is to use the forthcoming Sunday Mass Scriptures.  You have four: the first reading, the Psalm, the second reading, the Gospel.  Work through them (one a day; not all four readings at once) or go back time and time again to the Gospel.  It will work the kind of wonders you will be amazed at, and when you hear these Scriptures read at Mass they will pierce you to the marrow.  And if you want to go the whole hog, as well as practising your daily Lectio Divina, you could attend your fortnightly Insight as well.

AND OTHER THINGS

And finally, there will be a meeting of the Special Ministers of the Eucharist on Thursday 21 July at 7pm in church.  It is a long while since we held such a meeting and it is vitally important that ministers attend it.  I give you lots of notice, so please make sure you keep that evening free.

And another thing, I am still holding my breath in hopeful expectation that two generous souls will come to door offering their service as either Property Manager or Gardener.  I can't hold my breath much longer.  Please let your Parish Priest breathe freely again!

God bless,                               Fr Antony


Contact me : antonyjones23@gmail.com