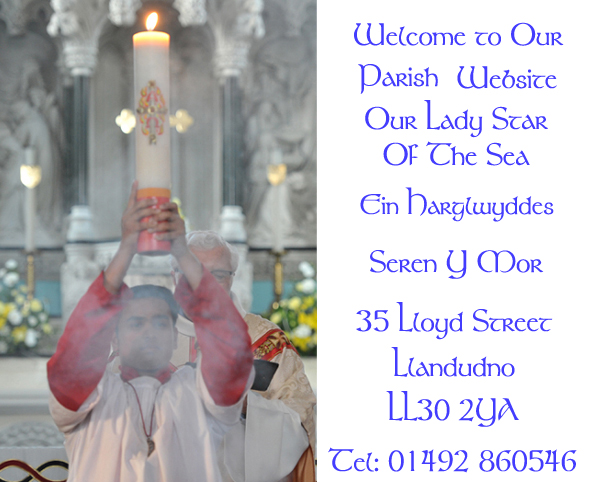 SCROLL DOWN FOR THIS WEEK'S NEWSLETTER AND FOR FURTHER NOTICES
I would like to draw your attention to Fr Antony's Book THE MASS IN CLOSE-UP. Just click it to read or get full print-out.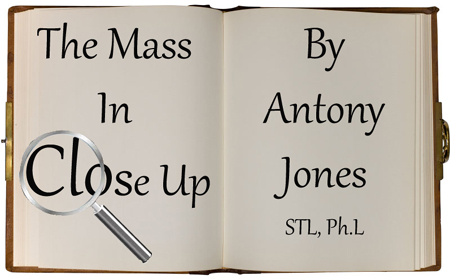 ADVENT 2016
How am I preparing for the coming of Christ THIS Christmas?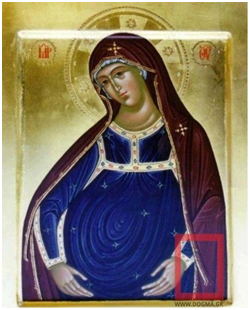 THE ADVENT JOURNEY
Signposts along the Way
 Christ has come, Christ continues to come, Christ will come again

 WEEK 1: STAY AWAKE
Thinking about how ready I am
to meet God face to face at death,
at the End Times, the coming of the
King of Glory (Second Coming)

WEEK 2: PREPARE A WAY FOR THE LORD
What might I do?
To repent, turning back, to making straight,
To refocus my life on Christ
Come Lord Jesus

WEEK 3: REJOICE
The Lord is near! Listen to the message!
Hear the message!
Notice the signs of hope around you!
Be that sign of joy and hope wherever you are!

WEEK 4: EMMANUEL
God-is-with-us: the prophecy foretold
God dwelling with us – it is almost time
Open the door.
Let him in.
ADVENT INVITATIONS
ADORATION
Every Friday.  After 12.00noon Mass ending with
Benediction at 4.00pm.
A word from Fr Moses
CELEBRATING THE SACRAMENT OF RECONCILIATION
A word from Fr Moses
For Adults
Wednesday 14th December. 7.00pm
For Children
Saturday 17th December. 3.00pm
RETREAT DAYS
A Day of Prayer for Advent with Mass.
Let us Prepare a Way for the Lord!
Saturday 3rd December 10.30am – 4.00pm
Loreto Centre, Abbey Rd
Please bring a packed lunch
(Tea and Coffee provided)
ADVANCE NOTICE FOR CHRISTMAS
Christmas Eve
4.30pm. Children's Mass.
11.30pm. Carols led by
Midnight Mass
Christmas Day
9.30am Mass
St. Stephen's Day
9.30am Mass with commissioning of our
Altar Servers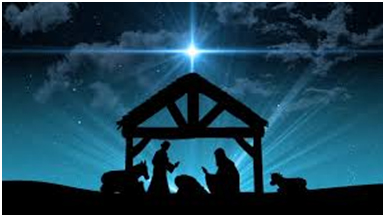 ---
SOLDIER OF CHRIST
On this Remembrance Sunday, we join our brothers and sisters first in acknowledging the supreme sacrifice made by soldiers and civilians who served in one way or the other in the two world wars, and subsequent crises; for them we are most grateful. Because of their yesterday, we live our today.  May they continue to enjoy the reward of eternal rest in Christ.
As we reflect on the sleepless nights in the trenches, the horrors witnessed or endured, the pain and scars of bodily injury, the utter commitment to protecting civilians and fighting for peace, let us spend some time in the week praying together for peace, and courage to stand by the Truth in our world, that the sacrifices of our fallen heroes and martyrs of our time may never be in vain.
In their honour and for us, please share this poem shared with me by one Jeremy. It is by Fr Michael Sellers:
Stand up, you children of the light
whom God's holy power defends.
Be armed for that spiritual fight
which Christ's Second Coming ends.
Walk in the strength of God
And he will never fail you.
For a sword accept his word
When your enemy assail you…
Know God's mighty power surrounds you
Always, everywhere.
The powers of hell will not confound you
If you trust that God is there…
The outcome of the US Presidential election scared me; I was worried about the possible sufferings some groups of people might be unnecessarily exposed to. While acknowledging the uniqueness of each person, it is difficult to ignore some demeaning and threatening comments made.  All said and done, 'democracy' has spoken and it must be respected. As we remember our fallen heroes, let us pray for God's Spirit to guide Trump, world leaders towards working for peace, unity and compassion.
Good luck, bad luck, who knows? Only God knows.
Parish Affairs
Care for the Poor: The work of St Vincent de Paul in the parish in various ways of visiting the sick, care for the needy, and providing food for the poor/homeless is astounding.  I attended their last week's weekly meeting which is Wednesdays 7.30pm; I came out feeling touched by the depth of connection/presence with the people they visit and minister to.  I wished many more would join this association.  It is our faith lived out concretely.  Very early on Saturdays, they come and put the parcels of food to be handed out together in a very loving and light atmosphere.  If you ever feel like doing more for God and humanity, joining this group couldn't be more ideal.  May I use the opportunity to say thank you to all who support this cause by giving in the Poor Box
Bulletin: Beginning of Advent, we shall try a new template for our bulletin; I should be glad to have one or two volunteers to help coordinate its production. It won't be too involving, I can assure you.
Induction: It is customary to formally present the new parish priest to the parish in a liturgical context. On the 1st of December at 7.00pm, the Bishop, Rt Rev Peter Brignall will present Fr Moses Amune, msp to the parish.
Looking Ahead:
November
20th: National Youth Sunday Mass 11am in Ruabon
25-27: Advent Retreat in Pantasaph by Bp Peter Brignall.
Contact: 01352711053
December:
14th: Advent Retreat/ Service of Reconciliation 7.00-8.30pm.  There will be plenty of priests to choose from for individual confession.
17th: Children's Sacrament of Reconciliation 3.00pm
Christmas Services Schedule will be in next week's bulletin
May our departed heroes and loved ones rest in peace
They shall forever be remembered.
——————————————————
Previous Week
REMEMBERING LOVED ONES
Remembering our loved ones who have died and praying for them on the 2nd of November was quite moving. I have to admit that here was my first direct experience of having the names, mainly, of loved ones whose funerals had taken place in the Church for the past three years, mentioned solemnly during Mass. And the lighting of the candles by friends/relatives of the dead at the 6.30pm Mass made the remembering very prayerful. Thanks to the Altar Servers who smoothly facilitated the lighting of the candles.
But why pray for the dead at all?
The answer to this question lies in the fundamental nature of God, Who is compassion and love. It is the will of God that all of us His children would be happy with Him in this world and in life eternal. It is never the will of God that any of His be lost. And so, in the teaching of the Church, this Compassionate Father never gives up on us especially if we have not made a fundamental option to reject Him; He continues to reach out to us through the magnanimous satisfaction that His Son Jesus Christ makes available to us through His Life, suffering, death and resurrection. The merits and virtues of the saints add to this overflowing pot of grace.
The Church, which is the Body of Christ, of which you and I are an integral part of, by virtue of her mystical union with Christ, shares in this ocean of God's Mercy and Compassion. This is what the Church makes available to her members in the form of indulgences. Therefore, in union with God's intent on saving all souls, we draw from this treasury of graces on behalf of the dead since we are a communion of God's people not broken even by death.
"An indulgence is a remission before God of the temporal punishment due to sins whose guilt has already been forgiven, which the faithful Christian who is duly disposed gains under certain prescribed conditions through the action of the Church which, as the minister of redemption, dispenses and applies with authority the treasury of the satisfactions of Christ and the saints."
The Catholic Teaching on Indulgence is based on the understanding that forgiveness of sin is separate from punishment due to sin. When we go for confession for instance, our sins are forgiven but the temporal punishment due to sin already forgiven is dealt with separately in the penance that we are given which is usually in the form of prayers or work of charity to be done, or other pious acts.
There are two kinds of indulgences: partial and plenary. Partial indulgence removes part of the temporal punishment due to the sin; plenary indulgence removes all.
There is no doubt that this subject is not the most exciting of topics; it is hardly talked about these days probably because it had been abused in the past, and the Church continue to grow in her self-understanding especially of the depth of God's Mercy.
Gratitude: I wish to thank everyone who has been assisting my easing into the parish; I am aware of many people who work silently unnoticed to keep the life of the parish going smoothly. As each day passes, I appreciate more and more the enormous work of putting all the pastoral structure in place especially by Fr Antony Jones. And keeping it going by a good number headed by Sr Jennifer.
Grace, peace and mercy Fr Moses Amune, msp
Please join me in thanking God for LIFE