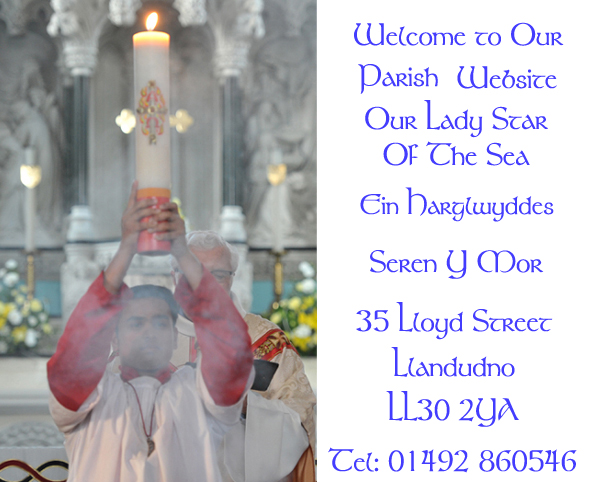 SCROLL DOWN FOR THIS WEEK'S NEWSLETTER AND FOR FURTHER NOTICES
I would like to draw your attention to my Book THE MASS IN CLOSE-UP. Just click it to read or get full print-out.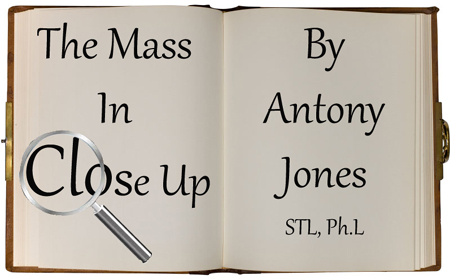 May I also draw your attention to the CATECHUMENATE PAGE. There, in audio, you will find the whole course I gave a few years ago to instruct adults in the Faith. It is ideal for introducing someone to the Catholic Church while, at the same time, an opportunity for a Catholic to look more deeply into their Faith.
Dear Parishioner,
19 June 16
I am recovering rapidly from my recent health-nosedive and hope to be back saying Mass next week, with the help of God.
NOT MORE ABOUT THE REFERENDUM, PLEASE!
I know we have all had a bellyful of the Referendum and would be happy to hear not another word about it, but it is of such enormous significance to the future of our country, our children and our grandchildren that we cannot pretend it is not upon us.  We have heard until it is coming out of our ears the economic and security reasons for staying in or opting out of Europe, but we must listen also to the mind of the Church and be open to her point of view as well.  For that reason, I shared with you in a recent newsletter the Holy Father's dream for the future of Europe. Today I reprint the most recent message from the Bishops to the Catholic People of England and Wales.  I hope you will ponder it carefully.  Here it is:
MESSAGE FRM THE BISHOPS TO THE CATHOLIC PEOLE OF ENGLAND AND WALES
Reflecting on the forthcoming vote, we recognise the historic nature of this referendum and its implications for future generations. The outcome will have consequences for the future not only of the United Kingdom, but for Europe and for the world.
In our view, three things are essential:
• that we pray for the guidance of the Holy Spirit;
• that we all inform ourselves of the arguments on both sides of the debate;
• that we each exercise our vote with a view to the common good of all.

The coming together of European countries in the aftermath of a catastrophic war was designed to bind together former combatants and the contribution of the European project to peace in Western Europe should be recognised. Pope Francis reminds us, in his address to the European Parliament in Strasbourg on 25 November 2014, that the ideals which shaped this European project from the beginning were peace, subsidiarity and solidarity. In the Treaty of Rome, trade was harnessed to peace. The peace achieved in Western Europe shows indeed how "our problems can become powerful forces for unity" (par 5). Our decision in the referendum should thus be taken in the context of how best we can promote justice and peace.

Our focus needs to be above all on the human person. We need to build a Europe "which revolves not around the economy but around the sacredness of the human person, around inalienable values" (par 37). We all have a responsibility to keep the dignity of the human person at the forefront of the debate. We must ask ourselves, in the face of every issue, what will best serve the dignity of all people both within Europe and beyond. This referendum therefore is about much more than economics.

We must not forget the profoundly religious roots of European nations; that Europe has a two thousand year-old Christian culture that has shaped the continent and is a dynamic spiritual, moral and intellectual resource as we address the future. As Pope Francis reminds us, we need continually to ask ourselves: who is my neighbour? In response to grave challenges, we are called to be generous and welcoming to all others, especially the most vulnerable.

Each person will have their own views about the best political framework in which to realise these ideals. We acknowledge the justifiable concerns that many people have in relation to the European Union, its institutions and the implications of increasing integration.

This referendum is an opportunity to reflect on those values we cherish as a nation and as Catholics. High among these values are mutual respect and civility, vital in this national conversation about the very future of our nation within the world.
Before voting, ask yourself the following question:How in the light of the Gospel, can my vote best serve the common good?
As you vote, you may wish to use this prayer: "Lord, grant us wisdom that we may walk with integrity, guarding the path of justice, and knowing the protection of your loving care for all".
The 2016-2017 Catechumenate will start on Tuesday 5 July.  The sessions will be weekly, from 730pm to 9pm prompt, with a quarter of an hour tea break at 8.15pm.  In a very relaxed manner, persons with no knowledge of the Faith will be led to an understanding of it and those who already belong to the Church will come to recognise and appreciate more deeply its wonderful treasures. Please spread the message.
INSIGHT
I want to draw your special attention to a valuable service Paddy Rylands is offering the Parish. If we come to Holy Mass without having prepared ourselves at all, we will still benefit enormously.  The Holy Spirit will still speak to our hearts as the Word of God is read to us and will still inspire us as we celebrate the great Mysteries of Christ.  But if we have done a bit of preparation first, if, for example, we have spent some time pondering the Scriptures which we will listen to at next Sunday's Mass, then we make the Holy Spirit's job all the easier. If the divine Word of God has had a bit of time to swirl around our minds before we hear it spoken to us under the influence of the Holy Spirit at Mass, then we are bound to get more out of it and benefit from it more deeply.  This is what Paddy is suggesting.  Twice a month, on the first and third Mondays at 7pm at Stella Maris, Paddy will lead a reflection on the forthcoming Scriptures, offering a deeper insight into their meaning than perhaps we might otherwise have gathered from a more casual reading.  I have italicised the word insight in the last sentence because this is what I suggest we call these sessions.  Paddy, who is very well experienced in leading such groups, insists that you don't have to go to every session, but to go when you can. I am sure that every session you do attend will be a worthwhile and fruitful spiritual experience, and I am very grateful indeed to Paddy for initiating this project within the Parish.
GARDENER
If anyone is looking for a gardener, then I would recommend Jaro Ruzinsky.  He presently
looks after the church grounds both front and back and does a fine job.  There is only one slight problem: like all workmen earning their bread by the honest sweat of their brow, he charges.  That may not be a problem for you, but it is for us; we just can't afford him.  So, as I begged in a recent newsletter for a volunteer to take over the onerous task of property manager with the prospect of just a bottle of whiskey at Christmas, so, with the same generous Christmas offer, I am today appealing for a gardener.
I have told Jaro of our financial plight and suggested that he continue to manage the grounds at the front of the church.  But if I could get a willing volunteer, preferably someone who knows the difference between a dandelion and a dahlia, to take care of the patio and the "wilderness" behind the house, we could save some money for the Parish. The "wilderness", by the way, is a patch of garden given over to nature and is ablaze with wild flowers.  Peep over the fence separating the car-park from the house and have a look at it.  It gives me more pleasure than the rest of the gardens put together.
Do you remember Don Grady?  What a man he was! He looked after the church grounds for years, his only remuneration was the knowledge he was doing something beautiful for God.  He sadly developed lung cancer (nothing to do with the garden, I hasten to add), but he continued his labour of love.  He lived up by the school and would walk down, stopping every few hundred yards to regain his breath, and so he continued serving the Church almost to the end. May he rest in peach; and I am sure he does.
NEW TIME FOR SATURDAY VIGIL MASS
I intended to have a referendum/ballot of our own this week, but it never materialised.  I wanted your choice as to whether the Saturday Vigil Mass should be at 12noon (like the Welsh Mass was) or 4.30pm.  But the Bishop would not allow a vigil Mass at 12noon, for very understandable reasons.  The Vigil Mass should be celebrated at or after sunset.  To claim that 12 noon is sunset is stretching it a bit.  It was precisely to create a slot for the Mass to be said in Welsh that Bp Edwin gave his permission.
The reason why we have to change from 530pm is that Colwyn Bay has Mass at the same time.  With the shortage of priests, the Bishop is keen that in every deanery each priest should be able to supply for the other, should circumstances so demand. With Colwyn Bay shifting their time to 6pm and us to 430pm, one priest can say both Masses, should the need arise.  Our Mass time will change on 31 July.
SAVING SISTER'S SANITY
Sister Jennifer is appealing to readers and special ministers always to let her know in good time if they are going to be away in the near future or will not be unable to fulfil  a duty they have been put down for.  You can well imagine what a complicated business it is drawing up such rotas, and we must work together to save Sister's sanity.
God bless you,                               Fr Antony
Dear Parishioner
Pentecost Sunday. The Pope's Dream for Europe

15 May 2016
During the week, I received, and I assume you did too, the Government's leaflet on the forthcoming referendum.  On the television and throughout the media a healthy debate tries to persuade us to jump this way or that on 23 June. The Labour party is in support of Britain remain part of the EU, so are the Lib Dems, the Tories are split and across Parliament there are members from all side who are not toeing the party line.  But what everyone agrees on, though, is that 23 June is a day of decision, momentous decision.
The arguments are based on politics, whether we would be safer in or out, more prosperous in our out, etc. etc.  But has anyone heard any moral or spiritual reasons being put forward? I haven't.
The Church is very careful not to interfere in politics.  The Bishops of England and Wales, as you know, have had their guarded say on the matter. But last week, on the Feast of the Ascension, Pope Francis was awarded the prestigious Charlemagne Prize of the City of Aachen, given to those who contribute most to the ongoing work of uniting Europe. In his acceptance speech the Holy Father spelt out his dream for the future of the Continent.  Of course, he didn't refer to the forthcoming referendum in Britain, but his speech gives us a clear vision of his ideals and hopes for Europe, a Europe which will be profoundly changed one way or the other by the result of the British Referendum.  It seems to me vitally important that Catholics should know the mind of the Church in matters as weighty as this, and who more qualified to express the mind of the Church than the Holy Father himself?
POPE FRANCIS' DREAM        I quote to you now the dream which Pope Francis proclaimed at the end of his speech: With mind and heart, with hope and without vain nostalgia, like a son who rediscovers in Mother Europe his roots of life and faith, I dream of a new European humanism, one that involves "a constant work of humanization" and calls for "memory, courage, and a sound and humane utopian vision".   I dream of a Europe that is young, still capable of being a mother: a mother who has life because she respects life and offers hope for life. I dream of a Europe that cares for children, that offers fraternal help to the poor and those newcomers seeking acceptance because they have lost everything and need shelter. I dream of a Europe that is attentive to and concerned for the infirm and the elderly, lest they be simply set aside as useless. I dream of a Europe where being a migrant is not a crime but a summons to greater commitment on behalf of the dignity of every human being. I dream of a Europe where young people breathe the pure air of honesty, where they love the beauty of a culture and a simple life undefiled by the insatiable needs of consumerism, where getting married and having children is a responsibility and a great joy, not a problem due to the lack of stable employment. I dream of a Europe of families, with truly effective policies concentrated on faces rather than numbers, on birth rates more than rates of consumption. I dream of a Europe that promotes and protects the rights of everyone, without neglecting its duties towards all. I dream of a Europe of which it will not be said that its commitment to human rights was its last utopia.
THE GRACE OF GOD AT WORK IN HISTORY         The Holy Father reminded us of the Christian ideals that prompted the "founding fathers" in the early post-war years to set up the European Project in the first place.  Notice especially that he ascribes this to the grace of God, in others words saying that the establishment of what is now the European Union was God's gracious and providential doing. A Europe capable of giving birth to a new humanism based on Creativity, genius and a capacity for rebirth and renewal are part of the soul of Europe. In the last century, Europe bore witness to humanity that a new beginning was indeed possible. After years of tragic conflicts, culminating in the most horrific war ever known, there emerged, BY GOD'S GRACE (capitals mine AJ) something completely new in human history. The ashes of the ruins could not extinguish the ardent hope and the quest of solidarity that inspired the founders of the European project. They laid the foundations for a bastion of peace, an edifice made up of states united not by force but by free commitment to the common good and a definitive end to confrontation. Europe, so long divided, finally found its true self and began to build its house.
A DREAM THAT HAS DIMMED                                       But, the Holy Father sadly recognises that that hopeful dream has dimmed in recent years. This "family of peoples" which has commendably expanded in the meantime, seems of late to feel less at home within the walls of the common home. At times, those walls themselves have been built in a way varying from the insightful plans left by the original builders. Their new and exciting desire to create unity seems to be fading; we, the heirs of their dream, are tempted to yield to our own selfish interests and to consider putting up fences here and there. Nonetheless, I am convinced that resignation and weariness do not belong to the soul of Europe, and that even "our problems can become powerful forces for unity".
He asks: Why this change? Why this loss of vision? I noted that there is a growing impression that Europe is weary, aging, no longer fertile and vital, that the great ideals that inspired Europe seem to have lost their appeal. There is an impression that Europe is declining, that it has lost its ability to be innovative and creative, and that it is more concerned with preserving and dominating spaces than with generating processes of inclusion and change
What has happened to you, the Europe of humanism, the champion of human rights, democracy and freedom? What has happened to you, Europe, the home of poets, philosophers, artists, musicians, and men and women of letters? What has happened to you, Europe, the mother of peoples and nations, the mother of great men and women who upheld, and even sacrificed their lives for the dignity of their brothers and sisters?
WE MUST REMEMBER OUR PAST                           He urges us to reawaken those hopes and ideals of Europe's Founding Fathers. He tells us that we must remember our past : Such a "memory transfusion" can enable us to draw inspiration from the past in order to confront with courage the complex multi-directional framework of our own day and to take up with determination the challenge of "updating" the idea of Europe. A Europe capable of giving birth to a new humanism based on three capacities: the capacity to integrate, the capacity for dialogue and the capacity to generate.
WE MUST INTEGRATE WITH ONE ANOTHER          By "the capacity to integrate" the Holy Father means that we should strive more to pull together than to pull apart. The soul of Europe is in fact greater than the present borders of the Union and is called to become a model of new syntheses and of dialogue. The true face of Europe is seen not in confrontation, but in the richness of its various cultures and the beauty of its commitment to openness.
WE MUST TALK TO ONE ANOTHER                          By the "capacity of dialogue" he means that we should reach out to one another, eager to learn from one another's cultures and to share ideas, for the common good of all. If there is one word that we should never tire of repeating, it is this: dialogue. We are called to promote a culture of dialogue by every possible means and thus to rebuild the fabric of society. The culture of dialogue entails a true apprenticeship and a discipline that enables us to view others as valid dialogue partners, to respect the foreigner, the immigrant and people from different cultures as worthy of being listened to. Today we urgently need to engage all the members of society in building "a culture which privileges dialogue as a form of encounter" and in creating "a means for building consensus and agreement while seeking the goal of a just, responsive and inclusive society".
OUR YOUNG PEOPLE'S CRITICAL ROLE            By "capacity to generate" the Holy Father continues the metaphor he used when he recently addressed the European Parliament and likened Europe to a grandmother, seemingly no longer able to bear children, no longer fruitful of life.  His dream is that Europe should become productive again, like a young married woman. To realize this dream he turns to the young people of the Continent. In this sense, our young people have a critical role. They are not the future of our peoples; they are the present. Even now, with their dreams and their lives they are forging the spirit of Europe. We cannot look to the future without offering them the real possibility to be catalysts of change and transformation. We cannot envision Europe without letting them be participants and protagonists in this dream.
THE ROLE OF THE CHURCH                                       There is another important element in this equation, an element often overlooked even by Europe itself, which owes it so very much: the Church. To the rebirth of a Europe weary, yet still rich in energies and possibilities, the Church can and must play her part. Her task is one with her mission: the proclamation of the Gospel, which today more than ever finds expression in going forth to bind the wounds of humanity with the powerful yet simple presence of Jesus and his mercy that consoles and encourages. God desires to dwell in our midst, but he can only do so through men and women who, like the great evangelizers of this continent, have been touched by him and live for the Gospel…. Only a Church rich in witnesses will be able to bring back to the roots of Europe the pure water of the Gospel.
The Pope's dream will take a step closer to realisation on 23 June or else be dashed to pieces. Britain, such a huge player on the European and international stage, cannot withdraw from the EU without making waves, probably tumultuous waves. The Church is very careful not to interfere in politics.  The Pope won't tell you how to vote, nor the Bishops of England and Wales, least of all myself. But before we cast our vote on that decisive day, we should be well informed as to the mind of the Church on this matter, and no one is more qualified to give you that than the Holy Father himself.  That is why I thought it necessary to bring this important speech to your notice.
God bless you,                  Fr Antony
---
Contact me : antonyjones23@gmail.com