Welcome to Our Lady Star of the Sea in Llandudno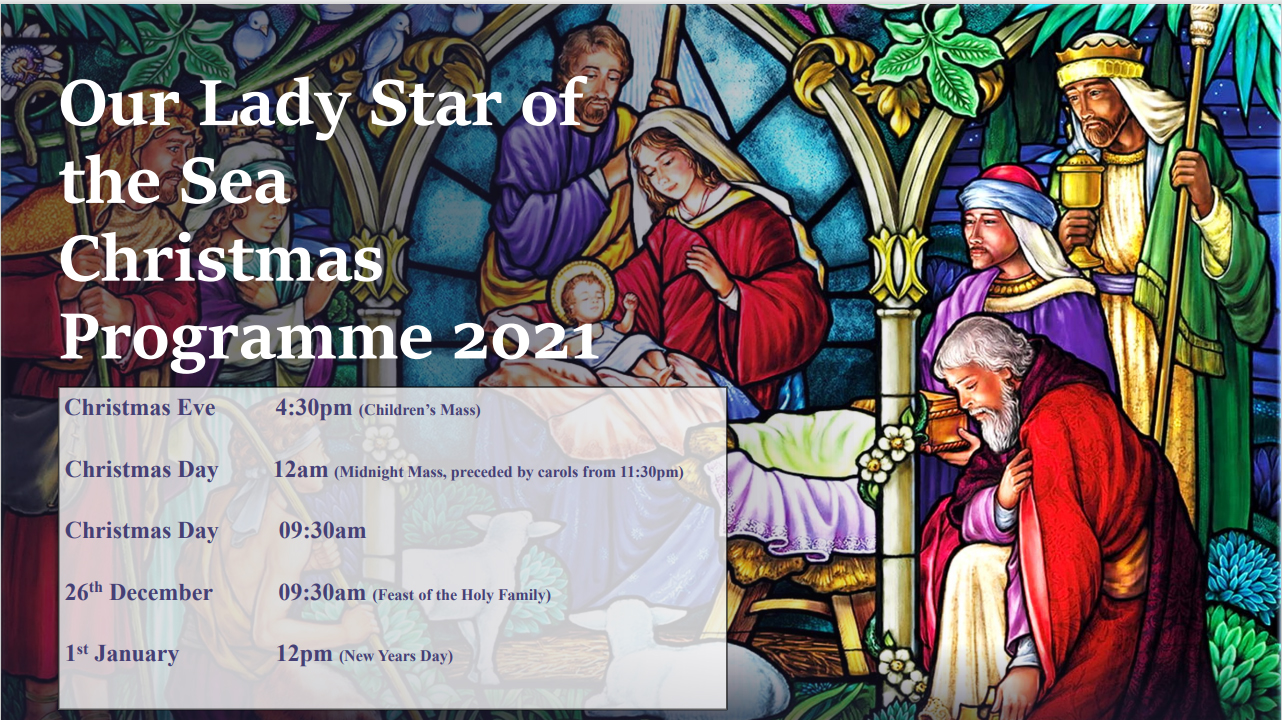 OLSS Parish Gathering scheduled for 30th November, 2021
Venue: Parish Church of OLSS
I wish to inform you that there will be a gathering of all parishioners of Our Lady Star of the Sea Catholic Church, Llandudno, on Tuesday, 30th of November, 2021 at 6.30 pm. This meeting is the very first of its kind since the start of the dreadful coronavirus pandemic. You are a highly valued parishioner. I urge you to please make out time to attend.
At this meeting, we shall make a few far reaching decisions on various issues. We shall also source for volunteers to assist us in the many service areas of our parish life. Out of the love we have for our parish and the desire we all have to see things begin to return gradually and steadily to what it used to be, I request that all parishioners do their best to continue to support our effort to build a thriving catholic community here in our beloved Catholic Church of Llandudno.

OLSS Parish Prayer
Father in Heaven, pour out your Spirit upon the people of Our Lady Star of the Sea Catholic Church, Llandudno. Grant us a new vision of your glory, a new experience of your power, a new faithfulness to your word, and a new consecration to your service, so that your love may grow among us and that our love may be sincere. Show us the way ahead, so that your kingdom may come, through Christ Our Lord." Amen.
– Fr. Innocent
Parish Priest
Introduction to Our Parish Website
We are very pleased that you have come to our website, whether you are a an existing parishioner seeking information about what we are doing in these post-lockdown times, or someone who has no connection to our community, but is seeking for information about the Catholic Church, or about its local presence in our parish, possibly with an interest in joining our community. Or any other reason !
You will find, on this site, listings of all our Masses and service times, and details of the wide range of activities that would normally happen in our beautiful Church community.
Our hearts are open, and the life of prayer and worship continues despite the terrible time the world is living through now. We are gradually reinstating some of the activities we had pre-pandemic. We also strictly observing the coronavirus guidelines and advise provided by Wales and by our health experts.
Fr. Innocent is available on the phone most of the day to offer basic church information, spiritual advice and solace, and home or hospital visits when needed.  You are welcome to telephone the Church or presbytery at any time of your choice.
We have close contact with the other churches in the town, both Catholic and others, with other faith groups, and with William Davies Catholic Primary School, Llandudno, Wales.
Please explore this website to see what we do in normal circumstances, and do not hesitate to get in touch if there is anything we can you help with.
Fr. Innocent Abonyi, MSP
Parish Priest
Contacts:  01492860546.   Mobile: 07542268731
Email: priestllandudno@rcdwxm.org.uk   or  i.abonyi@mspfathers.co.uk
Blog:  Fr Innocent's Pastoral Diary
This Weeks News Letter
1st sunday advent

Grace, peace and mercy Fr. Innocent Abonyi, MSP
Please join me in thanking God for LIFE