Please scroll down:
Rev Father Moses Amune
Sister Jennifer McGlade
Parish Secretary: Sharon Ruzicka
Parish Priest – Rev Father Moses Amune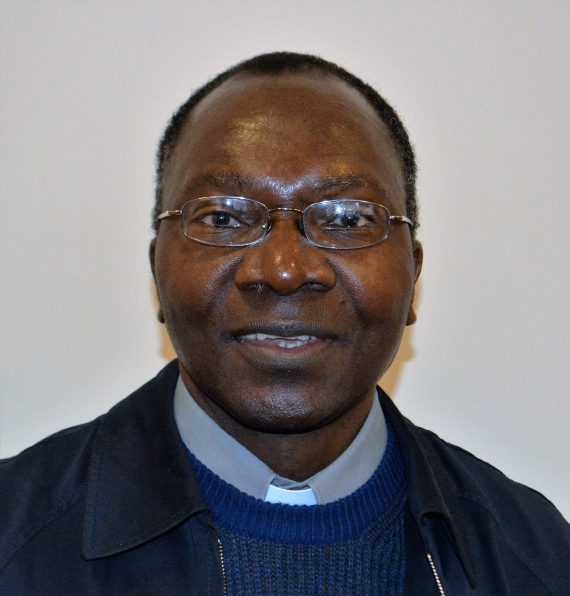 Fr Moses Amune, msp is a member of the Missionaries of St Paul of Nigeria. He is originally from Igarra, Edo State Nigeria. Ordained priest July 2nd 1994, he has worked in formation as member of the Formation Team in the Initial Formation Program, Spiritual director in the National Missionary Seminary of St Paul, Director of Initial Formation; he was parish priest of St Richard Gwyn Parish, Chirk/Llangollen/Ruabon just before coming to Our Lady Star of the Sea on the 26th of October 2016. Fr Moses did some studies in Ireland and the US. To God alone be the glory for in Him we live, we move, and have our being.
Sister Jennifer McGlade, Parish Sister.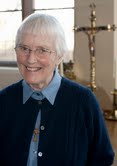 Sister Jennifer has been Parish Sister at Our Lady's since the year 2000.  She has been in Religious Life since 1956 and has served as Head of Stella Maris School (now Blessed William Davies School) for fourteen of the twenty years she served there.  While still in the School, Sr Jennifer turned her home into a retreat and respite centre for nuns and for those they cared for, and Sisters from all over this courntry and Ireland spent memorable holidays there.  On becoming Parish Sister, Sister Jennifer generously gave to the Diocese her home in Caroline Road (Seren y Mor) which has since been converted into three fine flats for retired diocesan priests. For theses, and for innumerable other reasons, she was awarded the Pro Ecclesia et Pontifice Medal from His Holiness Pope John Paul II.
Sharon Ruzicka, Parish Secretary

Sharon Ruzicka joins us as Parish Secretary.  She is new to the parish, having come here from Blackpool in 2006.  Her email and telephone details are on the front of the Newsletter.  Sharon has spent several years working for the Civil Service and as Personal Assistant to a Commercial Director. She has also experience of nursing and is currently studying for a science degree with the Open University.
---
Recently Retired Parish Priest.  Father Antony Jones, STL, Ph.B.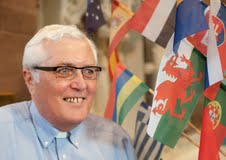 Fr Antony was born at Holywell and baptised, confirmed and ordained at St Winefride's Church there.  He studied at the Gregorian University of Rome from 1960 to 1967.  Since his ordination, 11 September 1966, he has served in the Diocese, with the exception of a five year period beginning 1972 when he was seconded to the Catholic Missionary Society based in London and giving parish missions across the UK.  He served as curate in  Mold, Llanelli,  and Connah's Quay before joining the Catholic Missionary Society. On his return to the Diocese he has served as Parish Priest of Ruabon, Pwllheli and Llandudno.  He came to Llandudno on 15 January 1998.
Father Abraham Varis, Assistant Priest has now moved onto his own Parish.