THE UNION OF CATHOLIC MOTHERS (WALES)
The Llandudno Branch of the Union of Catholic Mothers (UCMW) meets on alternate Mondays at 730pm at Stella Maris, the Parish Centre. Membership is open to all the women of the Parish, married and unmarried alike.
A very active group, led by its dynamic President, Mrs Des Blease, it engages in all sorts of entertaining, absorbing and instructional activities,  always full of fun.  With a spirit of genuine fellowship binding the group together, it is a wonderful asset to the Parish.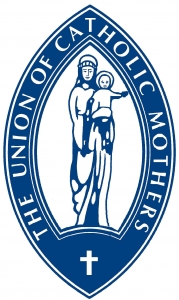 To contact the UCWM, phone the President on 01492 876461
Mrs. Des Garth-Jones,              President
Mrs. Joyce Goggins,       Secretary
Mrs. Marie Cannon,
Mrs. Ursula Engall
Mrs. Pam Farrell,
Mrs. Mavis Holland,
Mrs. Sheila Johnson,
Mrs. Pat Paginton,
Mrs. Anita Pillay,
Mrs. Majorie Rowlands,
Mrs. Sheila Scraggs,
Mrs. Marlene Smyth
Mrs. Christine Thomas
Mrs. Peggy Ussher